As an in-house editor, I've hired freelance writers myself and know how frustrating it is when a freelancer turns in sloppy copy or blows deadline after deadline. That won't happen with me. Here's what makes me different from a lot of freelance writers: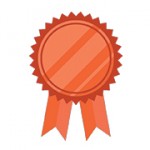 I've written for print and online publications for nearly 20 years, and my work has won awards from the Educational Advertising Awards, Pride of CASE V (Council for Advancement and Support of Education), Jesuit Advancement Administrators, Wisconsin Excellence in Journalism Competition and more.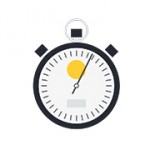 I believe deadlines are sacred, and my speed and dependability mean that your projects stay on track or even finish ahead of schedule.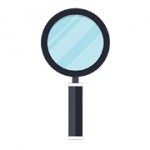 I know that even a single typo can be a credibility buster, and I pride myself on clean copy. Thanks to my attention to detail, you'll spend less time editing and won't have to worry about embarrassing gaffes making it into print.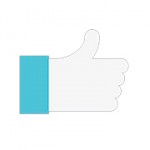 I'll make you look good. My warm yet professional style ensures that I'll represent your team well when interviewing sources on your behalf.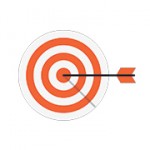 I ask the right questions beforehand so that your projects don't just "sound pretty" — they achieve your goals and move readers to action.
My areas of expertise include:
Education: I have deep knowledge of higher ed marketing, and I excel at discovering and telling compelling stories that drive student applications, boost yield, and engage alumni and donors. I've written for Marquette University, University of Wisconsin-Milwaukee, University of Wisconsin-Madison, Medical College of Wisconsin, University of Minnesota, University of Michigan, Michigan Tech University, Milwaukee School of Engineering, University of Dayton, Lawrence University, Alverno College, Kalamazoo College, Waukesha County Technical College and Nativity Jesuit Academy, among others. I also covered education (primarily K-12 schools) as a newspaper beat reporter in three states.
Health care: During my six years as a senior writer/editor for Marquette University, I covered the College of Health Sciences beat and led the university's annual research publication. I've interviewed countless scientists, doctors and other health care professionals on complex subjects and know how to make those topics understandable and interesting for a lay audience. My freelance clients have included Children's Hospital of Wisconsin/Children's Research Institute, UW Health, Froedtert Health, Medical College of Wisconsin, Little Company of Mary Hospital Foundation, University of Wisconsin-Milwaukee's School of Public Health and Marquette's College of Nursing. I've also interviewed health and nutrition experts for national parenting publications, including Parents.com and Kiwi magazine.
Nonprofits: I love to use my skills to help nonprofits reach their goals, whether it's by creating content for membership magazines or crafting persuasive and emotional copy to motivate donors and other key stakeholders. My nonprofit freelance clients have included the Greater Milwaukee Foundation, Children's Hospital of Wisconsin/Children's Research Institute, Little Company of Mary Hospital Foundation, Nativity Jesuit Academy, UW Credit Union, the Unitarian Universalist Association and Toastmasters International.
Learn more about my services.